Fatek PLC Programming Cable in Pakistan USB FBS-232P0 FBS Series PLC
This USB to FBS data cable is a replacement for USB programming data cable suitable for Facon Fatek FBS series PLCs that do not support FBE series, with reliable performance and reasonable price.
 This allows existing programming software to communicate with PLC devices through emulated legacy ports. The data conversion equipment necessary for communication between the PLC end and the USB end of the PC is embedded in the cable.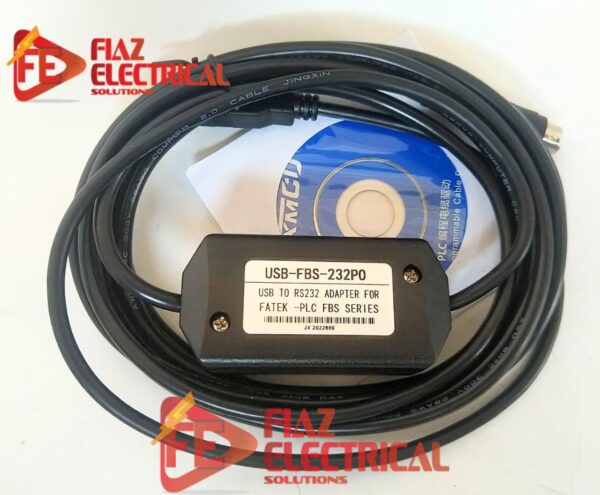 feature
Supports WinProladder or higher.
Supports Windows 7/2000/Windows XP (does not support WinNT4/95/98/Me/DOS).
LED display.
Baud rate: 300bps~1Mbps adaptive.
Powered from the USB bus with a current consumption of 50 mA
Multiple cables per PC
Support serial port data format: data bit: 7, 8, stop bit: 1, 2, parity bit: odd/even/no parity
purpose of usage:
     Before using the programming cable, you need to install the USB device driver, which can be downloaded.
Packaging Information
1 x USB FBS PLC programming cable
1 x CD